METIDA
METIDA, as a patent and trademark agency, was founded in 1991. In 2005 it became METIDA Law Firm and expanded its areas of practice. METIDA provides services in intellectual property, contract, company, competition, labour, real-estate and construction law, as well as represents legal and natural persons in civil cases in Belarus, Lithuania, Latvia and Estonia.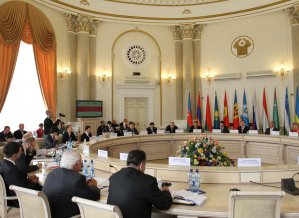 Association for Intellectual Property Protection "BelBrand"
The Association for Intellectual Property Protection "BelBrand" is a voluntary union of legal entities and individual entrepreneurs engaged in activities in the sphere of their own production and sale of goods, of rendering services, sales of goods bearing famous foreign trademarks and brands, as well as in the sphere of execution of works and provision of services of protecting the intellectual property rights.
KONTRAFAKT.by - Anti-counterfeiting and brand protection in Belarus
In connection with continuously increasing volume of counterfeit products on the retail markets of the EAEU countries, we created a unique project - KONTRAFAKT. The web site is aimed at developing a bilateral dialogue between consumers and manufacturers. Information from the manufacturers helps consumers to distinguish genuine products from falsifications, and consumers have the ability to inform the manufacturers on products that they believe to be counterfeit.